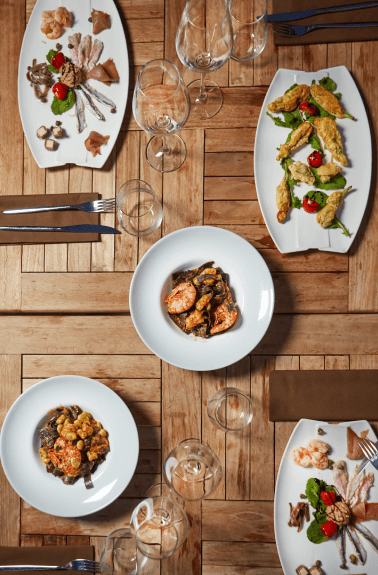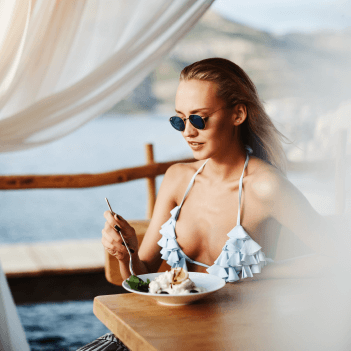 AVAILABILITY
Booking Availability: April 15th to October 15th
To secure your preferred date and ensure a seamless experience, we highly recommend making a reservation in advance. Cell phone coverage and WiFi can be unreliable on the boat or the islands, so it's best to reserve before leaving your accommodation.
By planning ahead and reserving your spot, our dedicated team can better cater to your needs and avoid any potential inconvenience due to limited availability.
Secure your reservation now to guarantee a memorable experience during your visit.
BOOKING ARRANGEMENT "BOWA EXPERIENCE" CABANA
Maximum number of guests that may fit the cabana is 14 guests, but to fit a cabana comfortably we recommend maximum 10 guests.
Booking Availability: April 15th to October 15th
Exclusive Cabana Experience: Book Your Private Retreat
Indulge in a luxurious getaway and reserve your very own cabana from June 25th to September 10th.
Flexible Pricing: For a party of 1 to 4 guests, the all-inclusive experience is 850 EUR. Additional guests above 4 will be charged an extra 90 EUR per person (in addition to the 850 EUR). Drinks are not included.
Here's what is included
Intimate Ambiance: Enjoy the utmost privacy with our cabana rental from 11 am until 6 pm. Relax and unwind in a serene environment designed exclusively for your enjoyment.
Warm Welcome: Begin your experience with a delightful welcome drink and a delectable greetings plate personally curated by our Head Chef. It's the perfect way to start your unforgettable journey.
Relaxation and Comfort: Two sun-beds and a towel for each guest will be provided, ensuring your utmost relaxation and comfort throughout your stay.
Culinary Delights: Savor our delectable culinary offerings. Your reservation includes a choice of the 4 course daily catch menu, carefully crafted to tantalize your taste buds. Please note that drinks are not included.
The Reservation Fee: A 500 EUR fee will be charged while making a booking to ensure your reservation and it will go towards your final bill: 850 EUR – 500 EUR plus drinks you order on the spot. Click on RESERVE NOW to make a booking.
Immerse yourself in this exclusive cabana experience, where relaxation, culinary delights, and personalized service come together to create cherished memories. Reserve your private retreat today and let us exceed your expectations.
For reservations falling outside the June 25th to September 10th timeframe, all terms and conditions remain the same (please read to your left), except for the adjusted pricing.
During this period the cabana experience cost is set at 650 EUR, enabling you to indulge in our exceptional offerings while enjoying the tranquility and luxury our cabanas provide.
Create unforgettable memories together, knowing that we have taken care of every detail to ensure a truly exceptional visit.
Children can freely choose from either the daily offer or the dedicated kids menu (25 EUR), allowing them to relish a delightful culinary experience that caters specifically to their preferences such us homemade pasta with tomato or a chicken fillet with confit potatoes.
"BOWA EXPERIENCE" CABANA TASTING MENU
A Culinary Symphony of Nature: Indulge in our Chef's Tasting Experience
Prepare to embark on a culinary journey like no other, where our talented chef orchestrates a tasting menu that harmonizes with the beauty of nature. Our philosophy revolves around showcasing the simplicity and purity of ingredients sourced from both the bountiful seas and abundant trees. Each dish is a testament to the raw and natural flavors that can be found in the edible treasures of our surroundings.
What can you expect from this extraordinary dining experience? The answer is simple – we truly don't know until the morning of your reservation! It's an exciting adventure where anticipation meets surprise, ensuring a truly immersive culinary exploration.
We understand the importance of accommodating dietary restrictions and allergies. We can make adjustments to the tasting menu that cater to your specific needs. Your well-being and enjoyment are our utmost priority.
Immerse yourself in this extraordinary symphony of flavors, where each dish is a unique expression of the ingredients at their finest. Allow our chef to take you on a culinary journey that celebrates the wonders of nature and leaves a lasting impression on your palate.
Join us for an unparalleled dining experience that blends artistry, nature, and the joy of culinary exploration.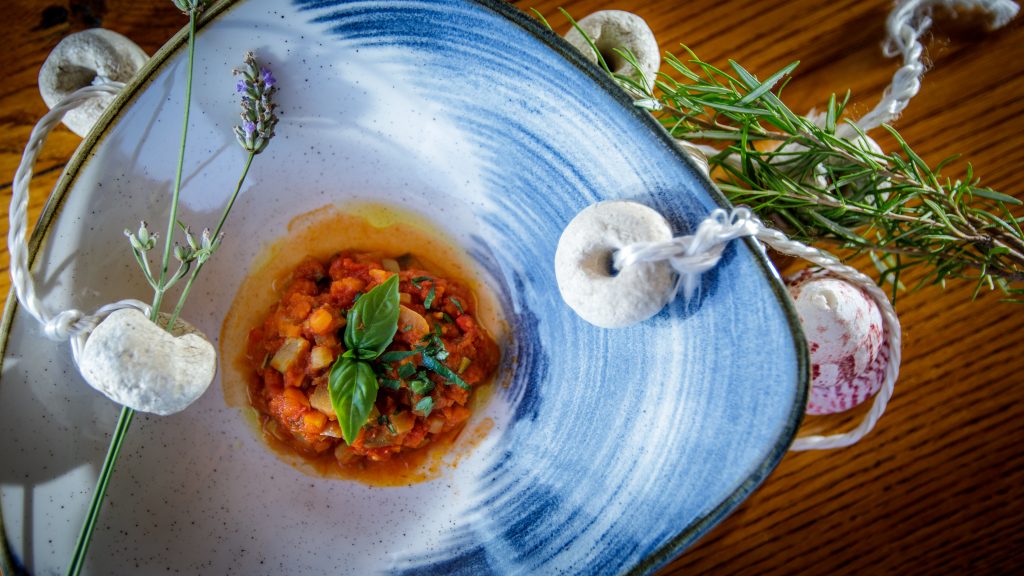 SEATING HOURS
Menu Options and Reservation Guidelines
We are delighted to present you with our enticing menu options for your dining pleasure.
Choose from our selection of 3 courses, 4 courses, or the indulgent 7-course tasting menu, each carefully crafted to showcase the best of seasonal daily catches. If you wish to have only 1 course, it is possible, for the same price.
Please note that the menu prices mentioned exclude drinks, allowing you the freedom to personalize your beverage choices.
To ensure a seamless dining experience, we kindly request your attention to the following reservation guidelines:
Seating Hours: Our restaurant welcomes guests for seating at 12 pm and 3 pm. For example, you may arrive at 12:20 pm or 3:20 pm, but kindly note that if you arrive later than that, your table may be released.
Timeliness: We value your time and strive to provide prompt service. Please be aware that your table may be released if you arrive more than 15-20 minutes late. We recommend allowing sufficient time for travel and unforeseen delays to ensure a relaxed and enjoyable experience.
After or before your lunch you may stay on the beach or the lounge/bar area based on first come – first served basis
If there are no sun beds available, you may also stay and swim and dry out on the rocks on the side, have cocktails or just stare at the sea :
We appreciate your understanding and cooperation in adhering to these guidelines. Our dedicated team is committed to creating a memorable dining experience for you, and we look forward to welcoming you to our restaurant.
LATE ARRIVALS – please note to arrive on time for your seating to avoid all the delays and waiting so you can fully enjoy your time at BOWA. Your table may be released upon being 15-20 minutes late.
We typically see a high demand for smaller tables, which means it may be easier to find availability between our time slots for lunch. When confirming your reservation, also confirm seating hour.
Important Reservation Information:

To secure your spot on our terrace, a reservation fee of 50 EUR per person is required in advance. Upon arrival, you will receive an invoice for the reservation fee amount, and the remaining balance will be settled towards your final bill.

Please be aware that if you cancel your reservation within 72 hours before your scheduled time or fail to show up, the reservation fee is non-refundable. We kindly ask for your understanding regarding this policy.
"BOWA EXPERIENCE" TERACE DAILY MENU
Everyday our chef creates a new menu depending on the daily catch of the fresh fish and available fresh food. Everything is based on Mediterranean cuisine and when it comes to food, our philosophy is fresh, domestic and high-quality food.
SEE OUR MENU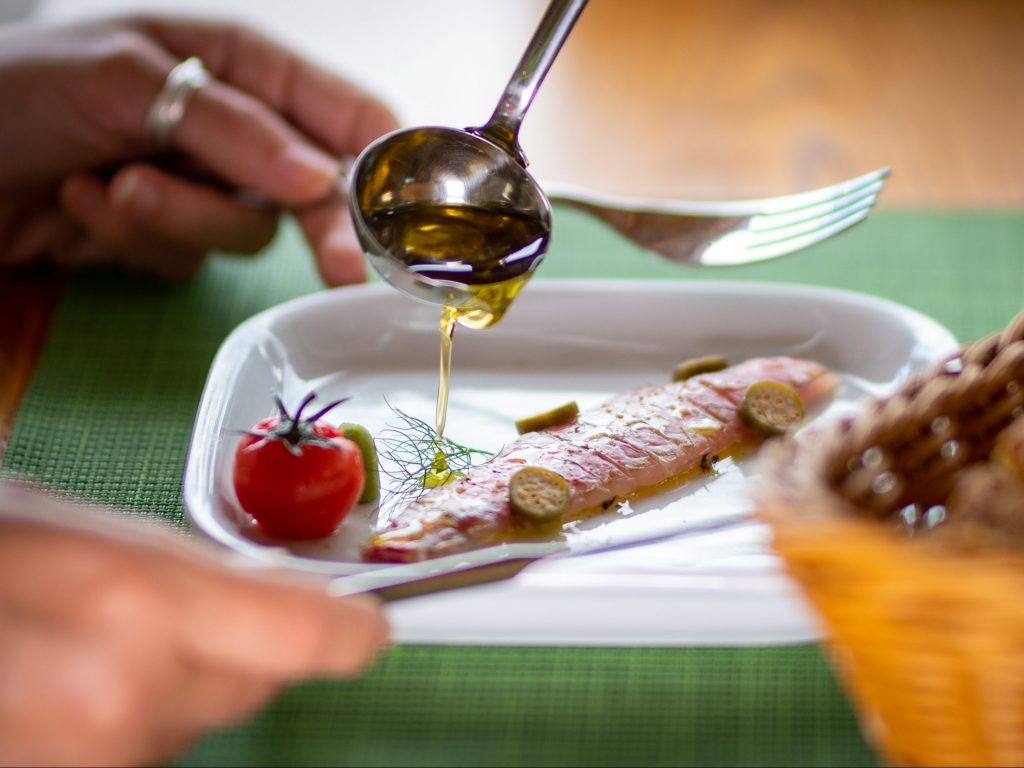 The lounge is offered based on a first come-first served policy, no reservation possible.There is no guarantee you will have an availableounge table, however, we invite you to stay for a swim or at the bar, as the guests are constantly fluctuating and from experience, there is always a spot for you to stay longer at BOWA 🙂
THE BEACH / SUNBEDS
BOWA has a small beach and there is a limited number of sun-beds which we offer based on a first come-first served policy, no reservation possible. We do not have sun umbrellas due to wind strikes on the north side of island Sipan, so bring your sun-screens
IMPORTANT NOTE!
The island of Šipan is rich in wildlife, and we like it that way. However, if you have any allergies, or you're simply bothered by insects like mosquitoes we recommend you to wear long pants and appropriate footwear.