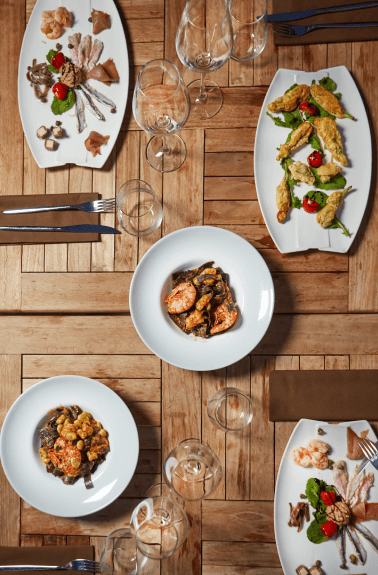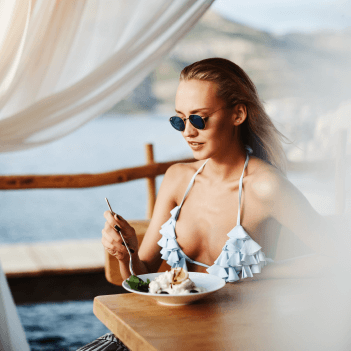 AVAILABILITY
April 15th to October 15th– available for booking. We strongly recommend that you make a reservation, preferably before leaving your accommodation as cell phone coverage and WiFi can be unpredictable on the boat or the islands.
BOOKING ARRANGEMENT "BOWA EXPERIENCE" CABANA
Maximum number of guests that may fit the cabana is 14 guests, but to fit a cabana comfortably we recommend maximum 10 guests.
From June 20th until September 10th, to book one cabana, the minimum spend amount is 850 EUR from 1 up to max 4 guests which includes: the privacy fee (cabana rental from 11 am until 6 pm), welcome drink and greetings plate from the Head Chef, two sun-beds, towel for each guest and food (the daily menu or the tasting menu). Drinks are not included. We serve only our own drinks and no corkage fee is available.
For each additional guest above 4 guests, the price is 90 EUR per person extra (on top of the minimum spend of 850 EUR). Drinks are not included.
Children under 12 y.o. do not have to fill the minimum spend policy or the extra 90 EUR per person and may order the daily offer or the kids menu.
For other dates outside this timeframe, all terms apply, except the price is 650 EUR as a minimum spend.
"BOWA EXPERIENCE" CABANA TASTING MENU
Our chef creates a tasting menu as a symphony of the nature, playing with what is edible but simple and raw; cooking with what we can flourish from the seas and from the trees. What will be served? – We really do not know until that morning! Our staff will introduce you to all the details of the dishes. It is possible to adjust the tasting menu according to the allergies.
To confirm your booking there is a deposit needed. Once you go ahead and make a booking, you will be led step by step how to make a payment through a payment link. Please read terms and conditions about deposit payments and cancelling once you confirm booking.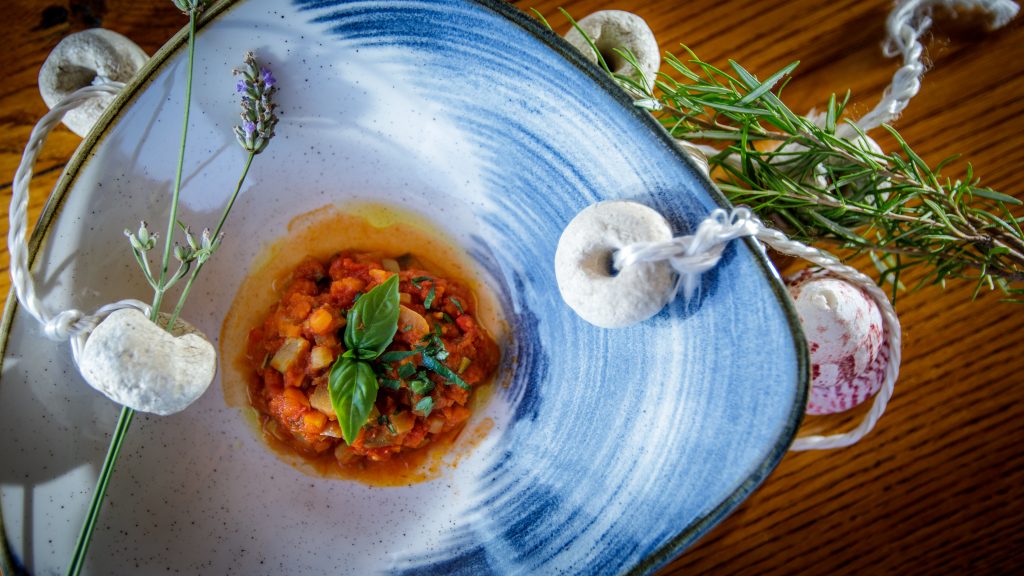 SEATING HOURS
Menu 3 courses, 4 courses or the tasting menu 7 courses
menu depends on seasonal daily catches, excluding drinks
seating hours are 12 pm and 3 pm (for example you may arrive 12.30 pm or 3.30 pm however later than that your table might be released)
Your table may be released upon being 15-20 minutes late)
LATE ARRIVALS – please note to arrive on time for your seating to avoid all the delays and waiting so you can fully enjoy your time at BOWA. Your table may be released upon being 15-20 minutes late.
We typically see a high demand for smaller tables, which means it may be easier to find availability between our time slots for lunch. When confirming your reservation, also confirm seating hour.
THERE IS A 50 EUR DEPOSIT PER PERSON REQUIRED IN ADVANCE TO ENSURE YOUR SPOT ON THE TERRACE. You will receive an invoice for this upon arrival and the rest will be charged upon your departure. In case of cancelling after 72hrs before your reservation or a no-show, the deposit is non-refundable.
"BOWA EXPERIENCE" TERACE DAILY MENU
Everyday our chef creates a new menu depending on the daily catch of the fresh fish and available fresh food. Everything is based on Mediterranean cuisine and when it comes to food, our philosophy is fresh, domestic and high-quality food.
SEE OUR MENU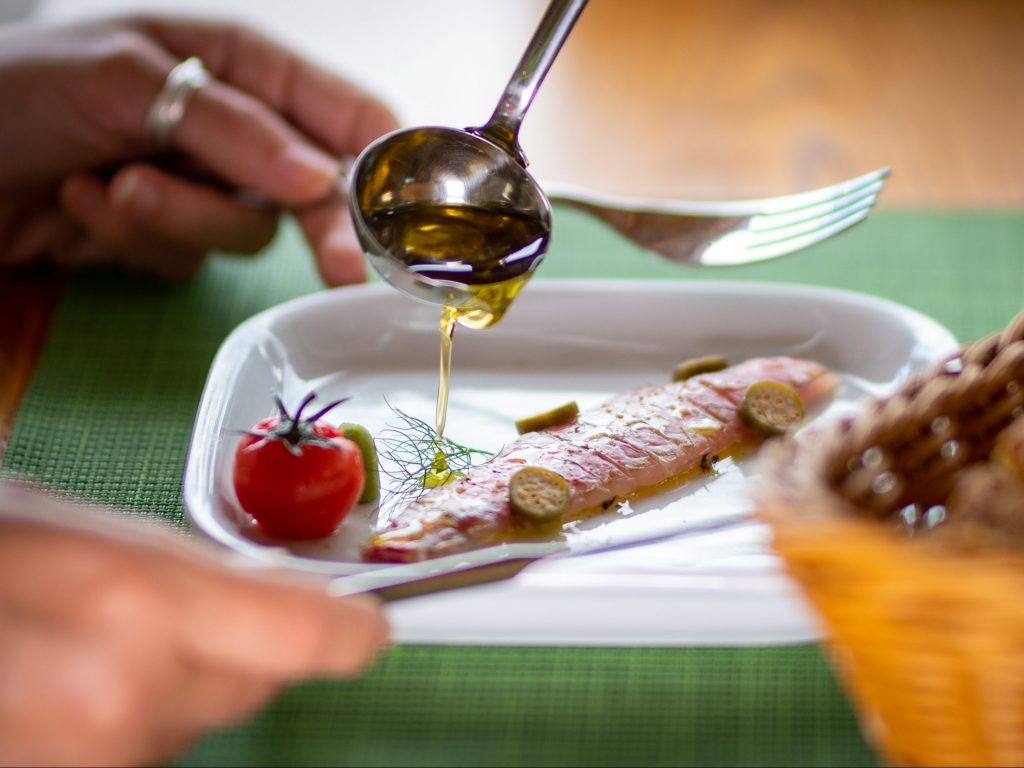 The lounge is offered based on a first come-first served policy, no reservation possible.There is no guarantee you will have an availableounge table, however, we invite you to stay for a swim or at the bar, as the guests are constantly fluctuating and from experience, there is always a spot for you to stay longer at BOWA 🙂
THE BEACH / SUNBEDS
BOWA has a small beach and there is a limited number of sun-beds which we offer based on a first come-first served policy, no reservation possible. We do not have sun umbrellas due to wind strikes on the north side of island Sipan, so bring your sun-screens
IMPORTANT NOTE!
The island of Šipan is rich in wildlife, and we like it that way. However, if you have any allergies, or you're simply bothered by insects like mosquitoes we recommend you to wear long pants and appropriate footwear. There's no shower available at BOWA and we recommend you to drink only bottled water.