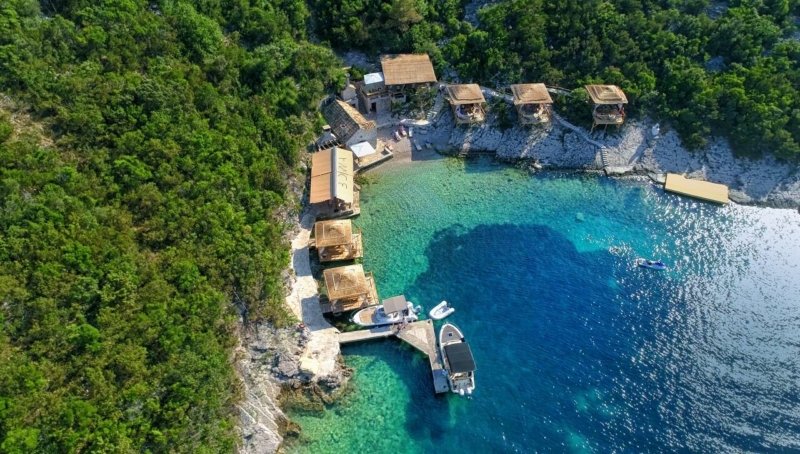 MEDIA REPRESENTATIVES ABOUT BOWA RESTAURANT
British media representatives visited BOWA restaurant, an had a great time. During their press trip organized by Valamar hotels, UK press representatives enjoyed Dubrovnik for two days, and BOWA restaurant was on their program. To make their visit extraordinary we prepared our BOWA experience package what means day at cabana including meals. Usually , BOWA experience tasting menu include 7 course menu, your private cabana with sunbeds. One cabana is for 4 to max 10 people.
BOWA EXPERIENCE
From this season, Bowa restaurant has a bit different approach about menu – every day we have new menu that depends on available ingredients. The launch for Valamar press trip started with prosciutto, cheese in oil, olives. For the beginning pure taste of the Mediterranean. Than our chef prepared asparagus, sous vide egg, cheese from island Pag and garlic mayonnaise. Third plate were prawns with fennel and frissa salad than came grilled white fish with "soparnik" and aromatic oil (olive oil, garlic and herbs) and of course some sweets for the end – pane genovese, chocolate mousse with strawberry and raspberry gel and basil.
Only minus to that day is weather. There was no rain but it wasn't sunny and warm enough for swiming. On the other side there was more time to enjoy good food. It was pleasure to be a part of this Valamar trip and to have those great people as our guests.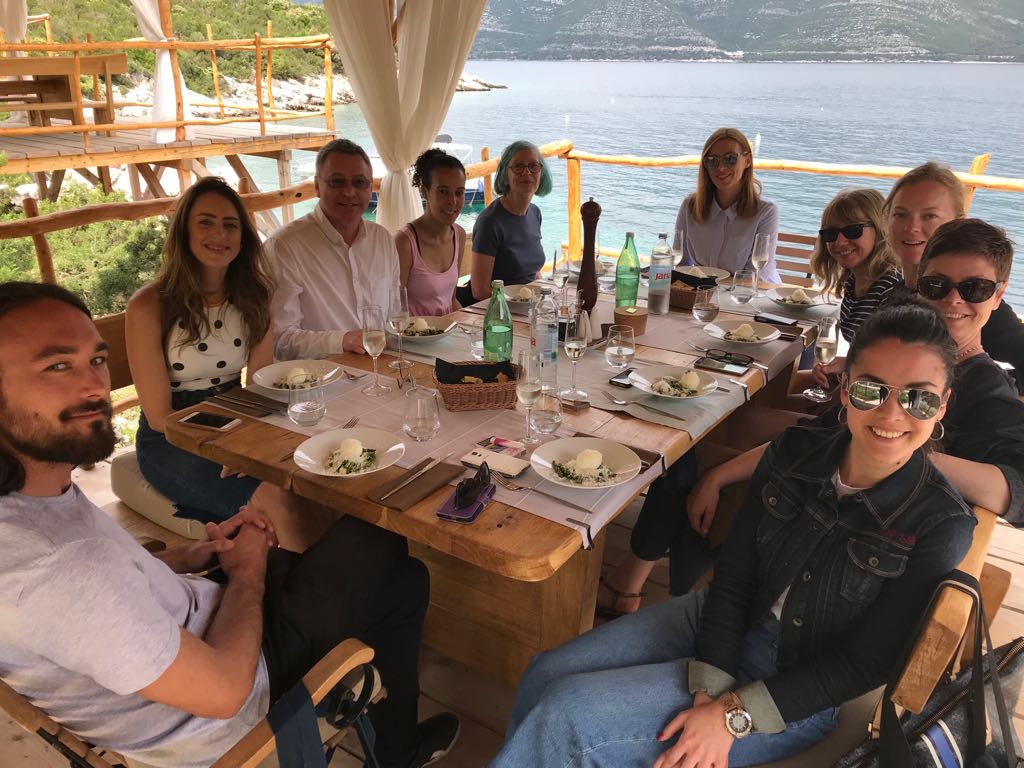 IMPRESSIONS ABOUT BOWA RESTAURANT
Cydney Yeates from dailystar.co.uk wrote the article with resons why Croatia should be your next European holiday destination:
The only difficulty here is trying to prise yourself from clogging your Instagram feed with all the pristine pics that'll inevitably takeover your camera roll.
Kirsten Henton from weather2travel.com portal wrote:
Accessible only by boat, this super stylish – and highly sought after – spot is something else. From private dining cabanas above the rocks to waterfront tables and loungers, this chic restaurant-cum-beach-club prides itself on creative dishes from the kitchen. The food changes according to what's available but it's the signature seven-course tasting menu that has people voyaging out here.
Sabrina Chakici said that Bowa restaurant took her breath away.
Dear guest, summer on BOWA has started, and you are more than welcome. Please, let us know what are your impressions about BOWA? Share your memories with us #bowadubrovnik.