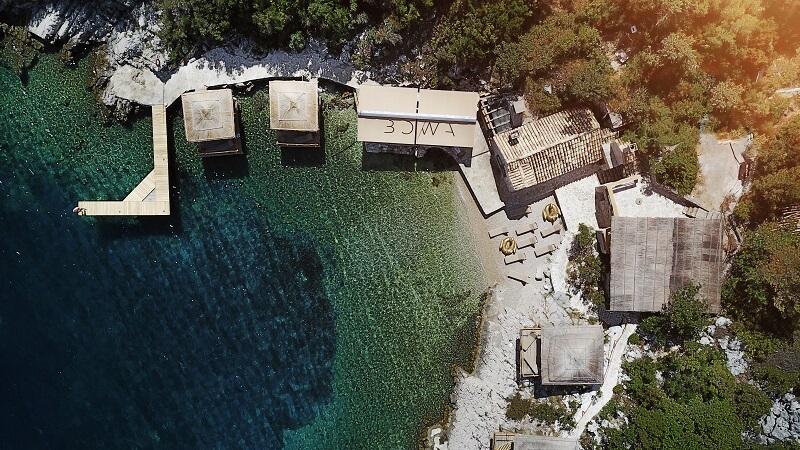 ŠIPAN ISLAND – HOME OF BOWA RESTAURANT
You will find BOWA in a small bay of Šipan Island, one of the 13 Elaphite islands – in fact, the biggest one. It is funny to say biggest because it has only 16 square kilometres, but among Elaphiti archipelago it is. It is also one of three inhabited islands. Among Šipan, inhabited islands are Lopud and Koločep.
The island of Šipan has the rich history, but also remarkable nature -olives, figs, grapes and other Mediterranean goods.
An interesting fact is that the Island of Šipan has entered The Guinness World Records as an island with the most number of olive trees in relation to its size and population. Today, there are around 500 people who live on the island.
One more reason Šipan is interesting is cultural heritage of this island – during The Republic of Ragusa, Šipan was a place where famous families used to have summer villas.
Can you notice the connection with Bowa? Summer residences as peaceful places for summer jam; domestic products that we use for our specialities; connection with nature. Island beauty, the peace you can find there, and a picturesque country side was the perfect location for Bowa – place that offers best of what's around.