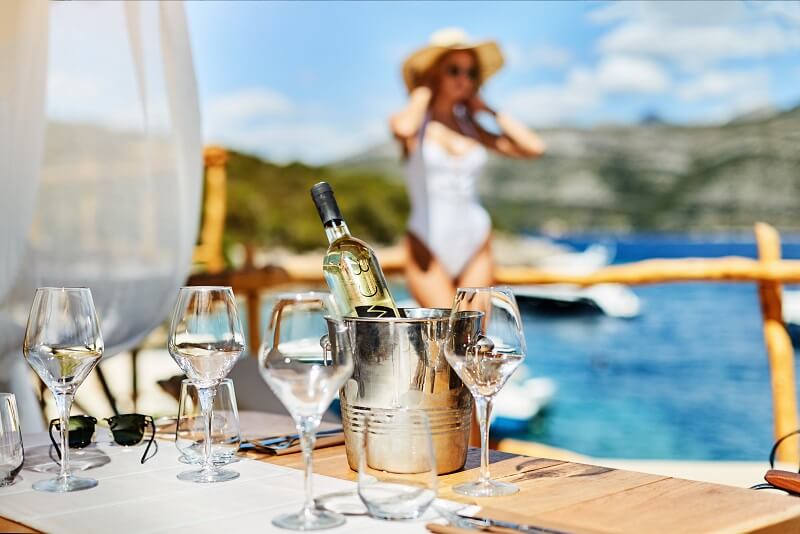 THIRTEEN REASONS WHY BOWA IS PLACE TO BE
We could find much more reasons why Bowa restaurant is place to be, but we prepare a list of thirteen reasons why you should visit us:
Unique location
At the beautiful island of Šipan in the little bay, away from the city buzz, away from rush. It looks like the perfect piece of intact nature.
Cabanas
Enjoy summer breeze, and reserve you magiic spot -only for you and your company. Sounds good?!?
Crystaline blue sea
Swim or just watch beauty in front of you – best therapy ever.
Greenery
All shades of green, pure nature and bit more of green.
Sunset
Dreams are made of sun, right?!? And at Bowa, dreams come true.
Remarkable food
Daily catch of fresh fish, only domestic ingredients, and olive oil from the island.
Bowa wine
Special Bowa selection of domestic white sort Malvasia. Believe us; it's worth trying.
Lounge time
Find your time for lounge and try some cocktails
Mediterranean lifestyle
Combination of good food and good mood with sea passion. Not bad!
Luxury
The greatest luxury of the 21st century. During your stay, all worries and problems are slowly disappearing.
Inspiration
Place where you will indulge all your senses and find inspiration.
Paradise
Do we need to say something more? BOWA is not the place to be; it is paradise.
Good vibes
There are only good vibes – so much to enjoy! Come and see!