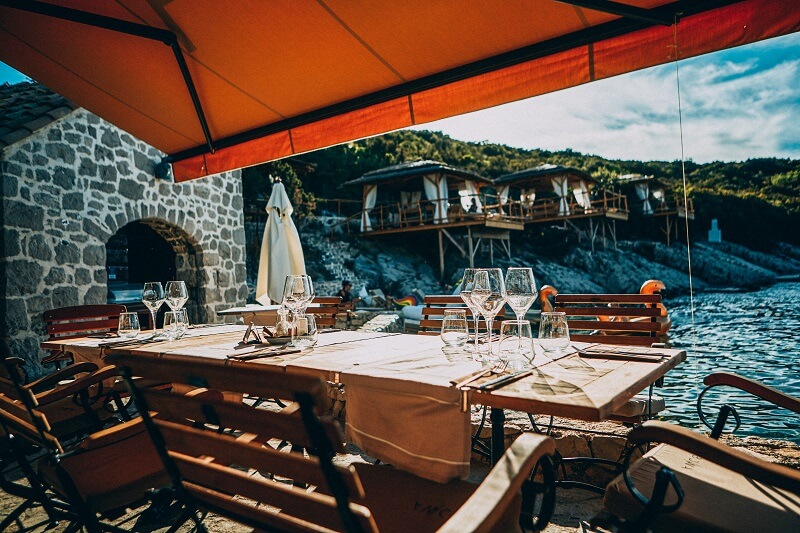 WHAT MEDIA SAYS ABOUT BOWA?
BOWA will take your breath away as soon as you see just one photo, but after you come to BOWA restaurant you will be delighted. It isn't just cliché, or just few word – it something that is witnessed by world most famous respectable media like Vogue or Forbes.
Forbes journalist was in Dubrovnik and made a list why you should visit Dubrovnik. On that list is also Bowa, and those are their impressions:
"The dining "rooms" are platform pavilions veiled by billowing white curtains, and the food is as simple as can be. A waiter fetched live sea urchins from the water, opened them and served them with lemon on a platter. Another let us select the (huge) fish we wanted for lunch, then grilled it will we took a palate-cleansing swim. All hyperbole aside, the Adriatic is one of the best places in the world for island hopping.
Yes, Adriatic is beautiful itself, but when you have something so special, then is big challenge to offer something even more special, and to be relevant. But we are satisfied when we got comment that BOWA is league of its own.
"It's an idyllic oasis away from the hustle and bustle of the city, with marvellous fare to boot. Orzotto, ravioli, and the octopus and horse bean salad are all great starters, but whatever you do, make sure you order grilled fish as your main—you won't regret it."
Except what media write about us, meaning of our guests is also, very important. Every thank you, every praise and every comment mean a lot. That give us energy to be on high level from day to day, and to make your experience even more magical.
Thank you for visiting Bowa. Hope to see you again.